Espressive Systems does it again.. the ESP32-P4
Posted by ioteditor on January 9, 2023
The ESP32-P4 has been announced by Espressive Systems with a RISC-V core and AI instructions.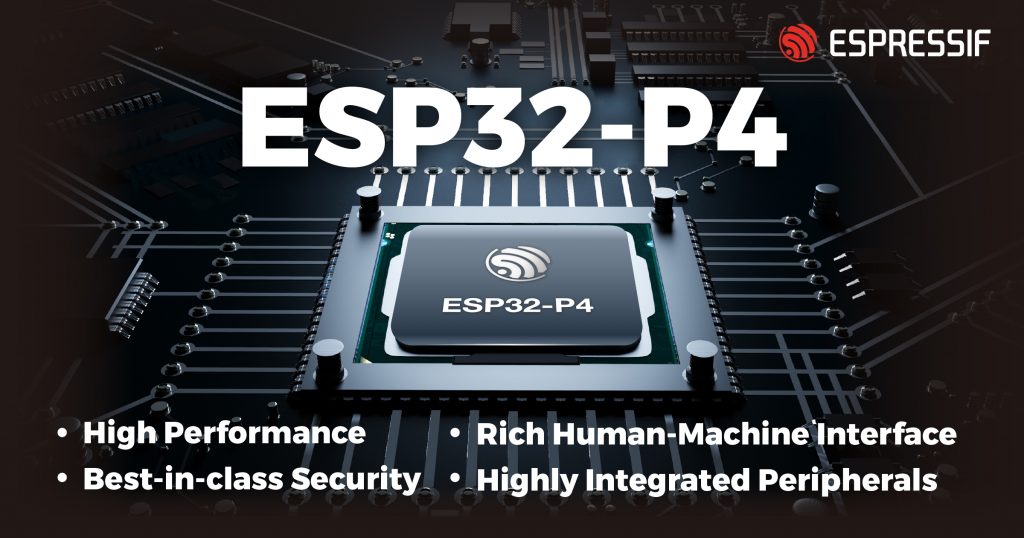 Powered by a dual-core RISC-V CPU running up to 400MHz, ESP32-P4 also supports single-precision FPU and AI extensions, thus providing all the necessary computational resources. In addition, ESP32-P4 integrates an LP-Core which can run up to 40MHz. This "big-little" architecture is critical in terms of supporting ultra-low-power applications which may occasionally require high computing. In such scenarios, the HP cores can be kept down for most of the time, for the purpose of saving power.
Strong security is at the heart of ESP32-P4. Features, such as Secure Boot, Flash Encryption, cryptographic accelerators, TRNG, etc., provide all the necessary components for keeping the device secured and trusted.
More details are available at the official news post below .